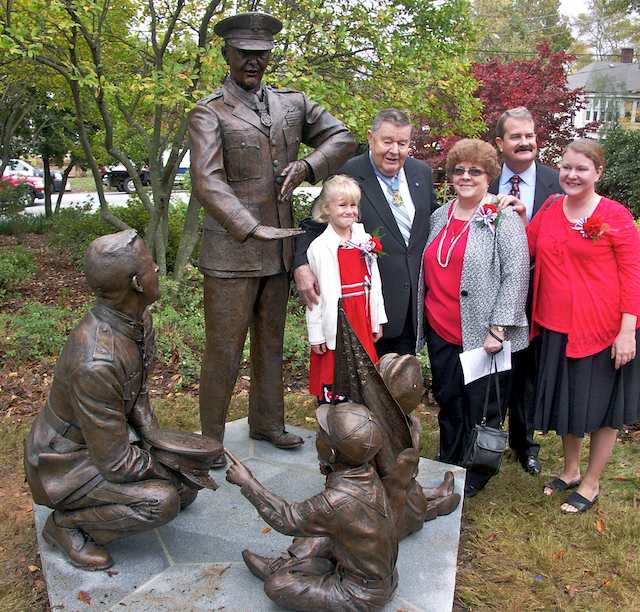 "Pless and Jackson Medal of Honor Sculpture"
Life size bronze sculptures representing Major Stephen W. Pless, USMC, MOH and Lt. Col. Joe M. Jackson, USAF, MOH. Dedicated Nov 11, 2009, Veterans Memorial Park, Newnan, Georgia.

Sculptors: Mark Austin Byrd and Jenelle Armstrong Byrd
Joe M Jackson, pictrured here with his family on the day of the dedication of the statue in Newnan's Veterans Memorial Park.