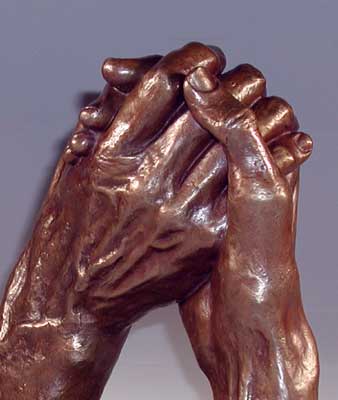 The Fox Who Tamed Me

My father's hand in his last
year at age 89 grasping
mine. His favorite book
was "The Little Prince" by
Antoine de St. Exupery. His
favorite character in that was
the fox. ......MAB
Sculptor: Mark Austin Byrd
Edition: Limited edition
Medium: Cast bronze or bonded
bronze.